These days it's important to look after yourself and try to build a better body. There are a few ways you can do this. But one thing is certain; you're going to need to be committed on your fitness journey. These are six steps you can utilise to get and keep a better body.
Exercise
If you're wondering about how to lose chest fat, exercise is the key. It's impossible to lose weight or keep yourself toned without regular exercise of some kind. Now, this might be working out in the gym, or it could be something like running or swimming. Whatever it is, exercise is paramount, and you need to do it as often as you can. Try to get a weekly regime in place; this will help you keep disciplined with it.
Sleep Well
It's also important to make sure you're getting an appropriate amount of rest. If you don't get enough sleep, it can affect your body functioning and your metabolism. It'll also leave you feeling tired and lethargic, and you'll be disinclined to want to do any physical exercise. So you have to ensure you get adequate sleep. You need to be aiming for at least six hours per night.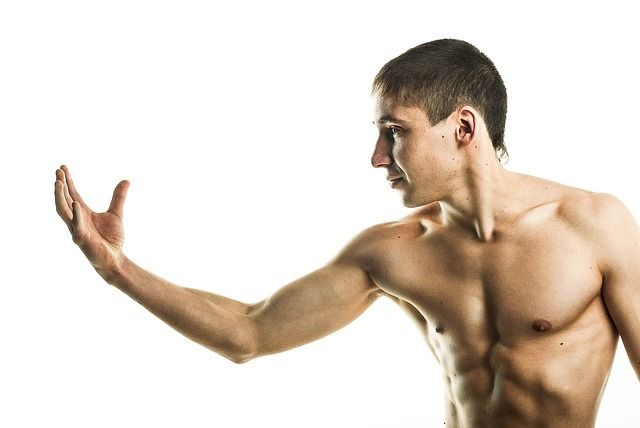 Drink a Lot of Water
We all know how important water is in life, so you need to make sure you drink plenty of it. It's thought you should try to consume at least two litres of water every day. This keeps you nourished and revitalised. It means your body stays refreshed and strong and will operate at the optimum level.
Eat Right
If you want to keep a good body, you need to keep a good diet. This means making sure you eat the right amount of fruit and vegetables, and that you have a balanced diet. Try to cut out unhealthy things like junk food. And if you can attempt to reduce the amount of red meat you eat. Having a balanced and sensible diet will help you keep your body in good shape.
Take Supplements
Another important thing to consider when building the perfect body is to take supplements. These can be things like protein and muscle building supplements. If you combine these with healthy eating and a sensible exercise regime you'll reap the benefits. Protein supplements give you much-needed nutrients and minerals for your body.
Be Dedicated
As with anything rewarding, getting an awesome body is going to require dedication. You need to work hard and put your all into it. If you don't take the process seriously, you'll find that you struggle to keep up with it. Make sure you remain as dedicated as possible to the exercising and dieting.
You need to remember that getting a great body can be complicated and difficult. You're going to need to put a lot of work in and be serious about it. Success will come to you, but it's not going to happen overnight. So you need to think about the best ways to improve your body. Use the steps on this list as sources of inspiration.
Image via Pixabay.com