Losing weight is one of the most common goals shared by people in modern society. We all know the basic rules that you must burn more calories than consumed to lose fat. But a large percentage of the population struggle to achieve their targets.
In many cases, the contradictory advice makes losing weight a minefield to navigate. However, with the right plan of action, you are more than capable of shedding those excess pounds. The key is to remain focused.
Here is a foolproof plan for losing weight in the most effective way possible.
Diet
Abs might be made in the gym, but they're revealed in the kitchen. Quite frankly, if you aren't eating healthily then you'll never unleash your body's full potential.
Quick weight loss programs might help kickstart the process. However, the key to long-term success is to find a healthy balanced diet that you enjoy. After all, you should see your dietary change as a lifestyle choice rather than a short-term fix.
Once you've discovered a healthier relationship with food, you'll have a much better chance of losing weight and being happy too.
Use A Little Help
Upgrading your lifestyle is the only way to achieve the best results possible. Nonetheless, you can still gain a little help along the way.
Our knowledge of the human body and nutrition has improved greatly over the past 25 years. The best garcinia cambogia supplements can actively help your body to burn fat. You'll still need to put in lots of hard work to achieve your goals, but this boost can give you a huge advantage.
Whatever product you go for, just be sure that there aren't any side effects. Nobody wants to deal with those.
Make The Weight Loss Fun
Input is crucial, but your daily output has an equally powerful impact on your weight and fitness goals. However, far too many people fail to get the desired level of exercise. One of the main reasons for this is that it isn't fun.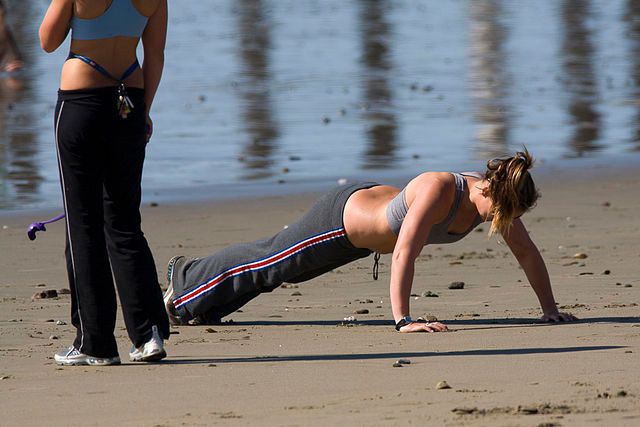 Physical activity is crucial, but it's hard to find the motivation unless it's actual fun. Teaming up with a buddy to make it more of a social activity will go a long way to helping. Meanwhile, exercising on a budget should keep a smile on your face.
You already know that you'll enjoy the end results. Finding a way to enjoy the process will give you a much better chance of getting there.
Don't Expect Too Much Too Soon
A large number of hopefuls lost their enthusiasm when they don't see the desired results as quickly as they expect. However, no two bodies are the same. You shouldn't worry too much if you don't see progression straight away.
It can take weeks for you to see a noticeable upgrade in your shape and physical appearance. But that doesn't mean that you aren't improving. Perseverance is key. Meanwhile, it's important to remember that the magazine models are an unhealthy target. Even they don't look like they do in those finished photos.
Keep at it, and you will get where you want to be.