Sometimes, our bodies present us with little 'niggles' small oddities that we usually brush off and ignore. Things cold hands for instance are 'waved' away with a 'cold hands, warm heart' comment. Nobody wants to bother their doctor every time something pops up, but it does pay to take notice. Sometime, small symptoms could point to something more important.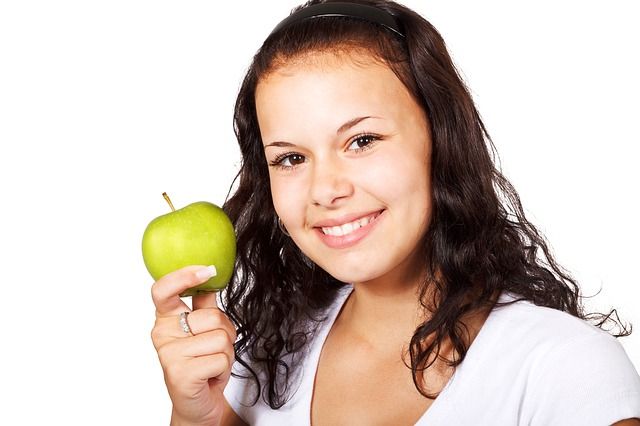 Pins & Needles in the hands
What it could be: A vitamin deficiency, namely Vitamin B12. This Vitamin can be found in dairy products, seafood and eggs.
See your doctor: If you also develop blurred vision, this can be an indicator of multiple sclerosis (MS). There may also be other symptoms present such as issues with balance and noticeable weakness in the muscles. Symptoms vary because of the way MS damages nerve fibres. If there is persistent tingling in the hands, or the feet, constant exhaustion and any loss of vision then get your doctor to have tests carried out
Flashes of light in your vision
What it could be: posterior vitreous detachment (PVD). This is a natural part of the ageing process. When we get older, the vitreous substance in the eye starts to become more liquid in the centre. When this happens, it then tends to shrink away from the retina.
See your doctor: If these symptoms have suddenly appeared, get worse and you develop other symptoms such as blurred vision. If 'floaters' or a 'shadow' floats across your vision, then this could be a detached retina and you should contact www.sjogeye.com.au or a similar specialist.
Stomach pain
What it could be: Indigestion, which can be caused by eating too fast.
See your doctor: When the pain is accompanied by nausea and this happens after a fatty meal, then it might be gallstones. If gallstones are blocking the ducts of the gallbladder, it can create problems like intense pain in the upper abdomen and even look like jaundice. Now is the time to see your doctor.
Cold hands & feet
What it could be: Cold hands and feet are a sign of poor circulation, which is usually brought on by smoking or stress.
See your doctor: Cold hands that cannot be warmed up could be a sign of Raynaud's disease. This disease causes small blood vessels in the extremities to contract in cold weather. When this happens, skin will usually turn first white, then blue. It will then feel numb as blood flow fails to reach the outer layers.
An attack can last for several hours. The problem is that when the circulation improves and the blood flow returns to normal. It's a problem because the tingling can very well become painful. With secondary Raynaud's disease, you can also feel pain in the joints too or notice swelling.
We should never ignore the small things because they may turn out to be much bigger than we imagined. If you are ever in any doubt speak to your doctor – you have nothing to be embarrassed about and you are not wasting their time!
Image credit: Pixabay.com