Of course, any sport is great for keeping active. But, although many children will love whatever sport you show them, there are very few that they can start young and maintain into later life. For example, football is great for running off all that excess energy, but it's significantly harder to play above the age of forty, and few people carry on playing rugby after their fortieth birthday. Here are three sports you can introduce your child to that they'll play for life.
Golf
A sport characterised as one favoured by those of retirement age, golf is great fun for people of all ages. Plus, as anyone who plays the sport will tell you, it's much easier (better) if you start earlier in life, rather than later.
Golf is beloved by most families (even professional ones) because it's a great way to spend an afternoon in the summer. At golf clubs up and down the country, the sight of three generations of the same family walking up and down the same fairway together isn't uncommon. There's no better way to bond over a family than over a round of golf… if you're playing well, of course.
Cricket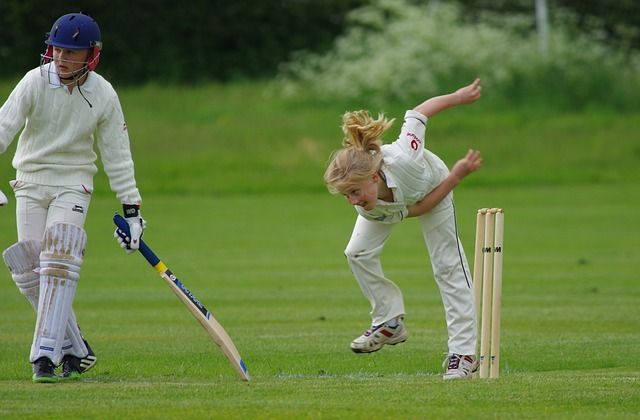 In the same ilk as above, cricket is a great family sport. Hot off a great (and successful) Ashes summer, cricket is on a high right now.
Although cricket can be a very expensive sport to play when you buy all the equipment, it doesn't need to be at a young age as they play with a much softer ball. Instead, all you'll really need is some proper cricket shoes.
Most villages and towns have at least one team, so you shouldn't have any problems in finding your local team. Most even have really young teams where people can start playing from the age of 5 and above. If you're in an area where cricket is loved, there might even be specialist girl's teams… although girls can also play with the boys.
Swimming
Easily the cheapest sport on our list, you only need a pair of trunks or a swimming costume and you're ready to go! Finding your local swimming pool is really simple, and you can often pick up cheap lessons.
Swimming is a great option because it's really easy on the joints. This means that, as your body ages, you'll still be able to do it as often as you were before.
Plus, as a final positive, swimming can be really competitive if you love it. So, after getting all the awards, your child could swim for their city or even country: maybe the Olympics beckon?