Hand foot and mouth disease (HFM) caused by coxsackie virus is a mild yet contagious viral infection common in young children particularly preschoolers but can also occur in adults.
This syndrome is characterized by sores in and around the mouth and rashes or red blisters on the hands and feet.  It can occur at any time of the year but come about mostly during the summer or fall. Rashes produced on the palm of the hands and soles of the feet can look like flat red spots and in some cases are swelled red sores with a small bubble of fluid on top. It can also appear on the legs and buttocks.  The sores and rashes may be painful and itchy upon onset.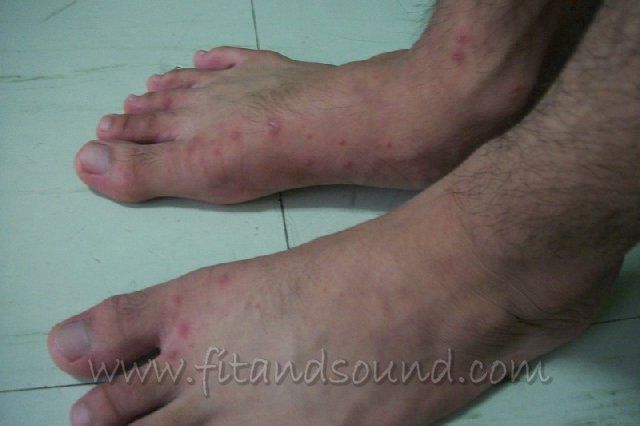 HFM is self-limiting which is usually mild and over within a week after being exposed to the virus.  It breaks out and spreads through coughing and sneezing, feces and by touching objects which the infected person gets holds of.
Symptoms
Fever, headache and other flu-like symptoms like muscle aches
Sore throat, painful swallowing, and cough
After a day or two the sores or rashes will appear on the hands, feet, in and around the mouth area.
Treatment
Depending on the severity and just as long as it is not accompanied by other illness like meningitis or tonsillopharyngitis, HFM typically does not need treatment.
Home health care is advised, the physician will prescribe medicines to relieve pain and fever.
From its initial onset until 3-5 days is the stage where it is most infectious, so do not let your other children mingle with your infected child nor share toys during the incubation period.
Offer plenty of water to help with sore throat. However, refrain from giving your child spicy foods or acidic drinks as these can make mouth sores more painful.
Dab on a bit of prescribed ointment or lotion to blisters to prevent infection.
Hand foot and mouth disease resolves within several days and the infected person recovers completely.
Prevent the Spread
There is no vaccine yet to prevent HFM so hand washing is the best protection. Have the patient rest and home confined for a week or until he fully recovers. Always disinfect door knobs, toys and other objects and surfaces which he grasps, hold or touch.