It's the season for cough, colds and the sniffles once again. While many people look forward to the cooler weather of monsoon months, most moms are more worried about seeing the signs and symptoms of the sniffles and flu in their children. Being in close spaces with people during the rainy months will make you more prone to catching viruses and bacteria. Here are some tips to help you protect your family from catching the colds.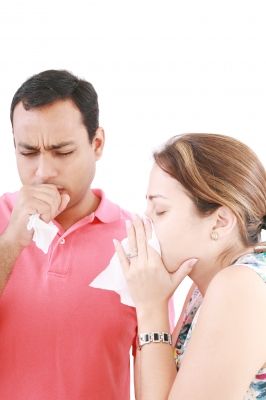 Wash hands regularly. Since the rain puts you indoors and in close spaces with a lot of people, you are prone to picking up the cold virus more easily. Washing hands frequently and efficiently will kill bacteria and virus that carries common diseases including colds.
Wipe your things. Disinfecting is very important especially if someone in the house is sick. Wipe clean your countertops, dining table, study tables, remote control, telephone and even your kid's toys.
Strengthen your immune system. Help boost your immune system to ward of bacteria and virus attack. De-stress, have enough sleep and exercise. Be sure to improve your diet as well to get all the nutrition you need from the food you intake. Vitamins and supplements are also helpful during these times of the year.
Photo credits:  David Castillo Dominici – FreeDigitalPhotos.Net