Every woman should put health on top priority. Even if you don't feel anything right now, it doesn't mean that there is nothing amiss with your body. Keep in mind that as you age, your health needs changes, thus here are four vital screening and health tests that you must get when you hit your 30's.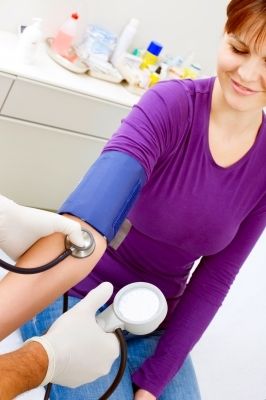 Mammogram and Clinical Breast Exam
A mammogram is a type of x-ray designed to help specialist examine breast tissues for any suspicious spots. Clinical breast exam allows the doctor to check abnormalities in your breast such as dimpling, rash, changes in shape or size.
During a breast exam, a physician will ask you to raise your arms over your head, press your hands against your hips or let them hang by your side. On the other hand, a mammogram procedure exposes your breast to a minute dose of iodizing radiation to get images of the breast tissues.
Women in their 30's should have a clinical breast exam every three years and talk to their doctor if they need to get a mammogram. For women 40 years old and above, mammogram is a must every two years. Many health insurance companies offer free mammogram for some of their premiums.
Pap Smear and HPV Test

Starting the age 21 or once a woman become sexually active, getting pap smear screening is a recommended. Through this, one can also go for an HPV test to ensure that no abnormal growth and human papilloma virus is detected.
In a pap smear, a doctor or nurse will gently insert a speculum into the vagina to slightly open it. The doctor will see inside the vagina and check your cervix. They will scrape cells from the opening of the cervix for further examination. Pap smear is one of the most effective means to screen for cervical cancer and HPV test will provide early detection for the presence of human papillomavirus. . It is recommended to get pap smear every year and have an HPV test every five years.
Cholesterol Test
Lipid panel or lipid profiles are the other terms for a cholesterol test. This test can accurately measure the amount of cholesterol as well as triglycerides in the blood. A small amount of blood will be taken from your arm to be analyzed in a laboratory. This test can determine your cholesterol levels and see if you are at risk of developing heart diseases. Women 30 and above must have their cholesterol levels checked every four to six years as part of an overall cardiovascular risk assessment. There are health insurance Philippines that has this type of executive check -up especially packaged for women.
STI Test/Screening
Depending on a woman's age, sexual activities and other risks, there are different types of STI tests that you can take. This test is recommended not only for women 30 years and above but also for those who have multiple sex partners.
Depending on the symptoms, you will undertake a physical exam and provide blood and urine samples. This text can detect early signs of HIV, Gonorrhea, Hepatitis B, Chlamydia and others. It is recommended to undergo this test once a year.
Image courtesy of Ambro – freedigitalphotos.net