Women in their twenties can often take advantage of the fact that they have beautiful skin. After all; the spotty teenage years are long gone, and the idea of wrinkles and fine lines seems so far away…but is it as far away as you think? Everything you eat, drink, all of the late nights, sun bathing…it probably hasn't even nearly caught up with you yet. However, that doesn't mean that you shouldn't start early. In fact, in your twenties you can do some great things to help prevent horrible wrinkles further on down the line. Read on to learn more: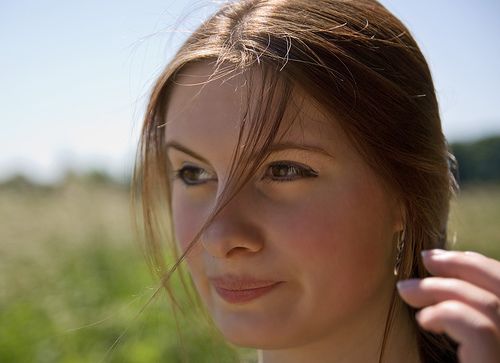 The Most Common Causes of Early Aging
The most common causes of early aging in women are sun damage, and we're sorry to tell you: genetics. Luckily, there are certain products and procedures that can help to prevent early aging, as well as slow it down and correct and current forming creases. Women who have subjected themselves to sun damage early on in life should start taking care of their skin straight away, using daily sun protection and creams and serums with anti oxidants.
Essential Products for a Good Skin Care Routine
There are so many products available today, so the whole process of selecting products to help you in your fight against aging can be daunting. However, one essential product that the youngest looking women swear by is sun cream. When you use this regularly, it'll slow down the appearance of photo damage on your face, as well as prevent wrinkles. You should also make sure you use serums that are suited to your skin type. Eye cream is a good choice too, for pesky fine lines and creases when you smile.
What to Do When You're in A Rush
If you're in a rush, it can be easy to skip a few steps in your routine in order to get to work/lunch/friends faster. However, by simply smoothing on a anti aging BB cream in the morning before you dash out of the door, you can hydrate your skin, protect your skin, and reduce the appearance of fine lines.
What's Best: Expensive High End or Cheaper High Street?
Ladies, don't worry – just because a product is expensive, doesn't mean that it's going to do everything it says on the tin. You really can achieve a great looking skin using cheaper, high street products from a drug store. You should definitely buy cheaper exfoliants and face washes, but if you like you can splurge on a face cream.
Botox – How Old Should You Be?
There's no right age to start botox, but you shouldn't go with an attitude to prevent your wrinkles from appearing. Professionals will only treat you if you already have lines present. You could potentially start as soon as you see lines forming, but you need to be careful to find a qualified professional who knows how much to use and where to use it.
Getting the right amount of sleep, and daily exercise are also great ways of preventing wrinkles and getting great looking skin. Whatever you do, remember to remain sensible and consistent to see great results!